North African Sunset Dinner Party Tickets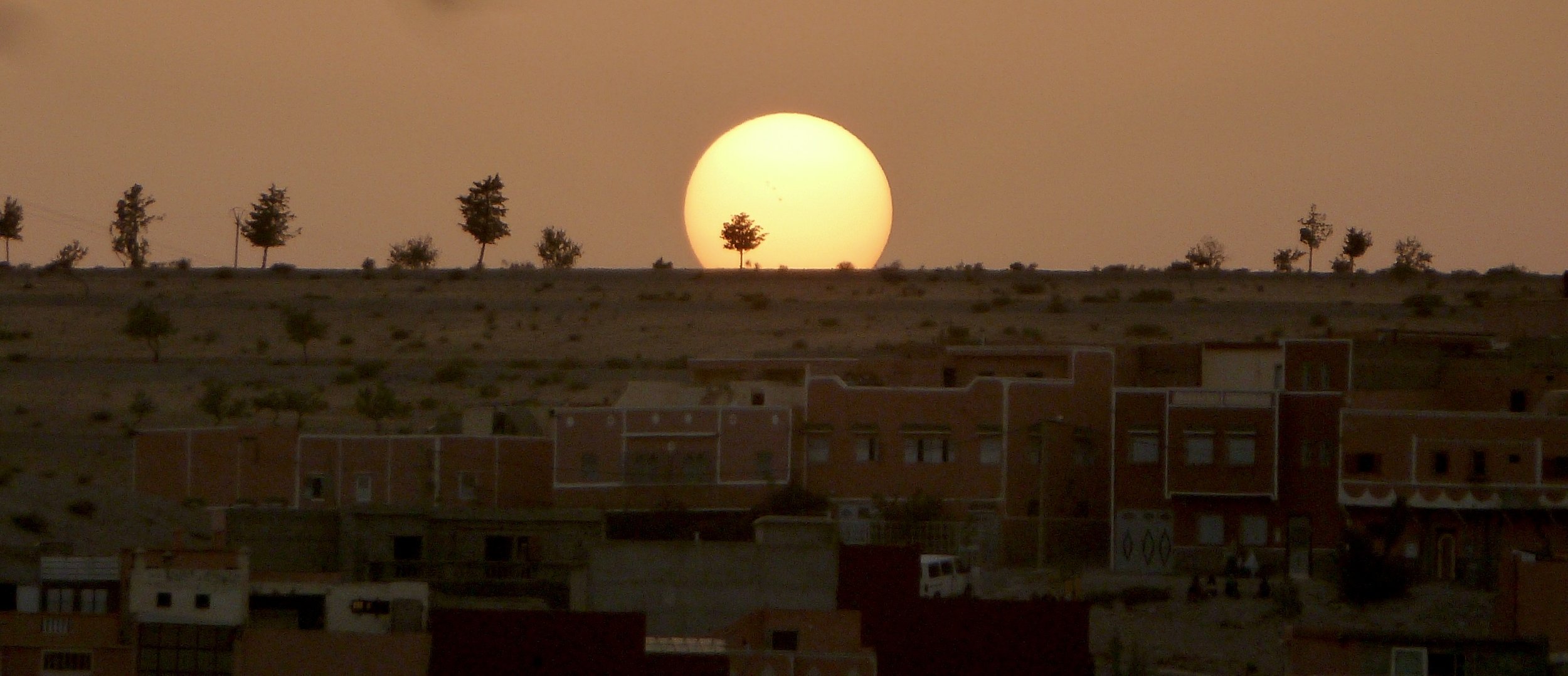 North African Sunset Dinner Party Tickets
Ж Azul! Ж
Come out and join us in celebrating the rich culture (and food!) of North Africa on Sunday June 25th at 8:00 PM hosted at Good Golly Tamale in Knoxville's Old City.
Chef Tarik Becha, an Algerian Amazigh/Berber from Tizi Ouzou in Kabylie, will serve classic regional dishes from his home country along with specialties from Tunisia and Morocco.
The traditional meal coincides with the last day in the month of Ramadan and signals an end to the long period of daytime fasting with the festival of Eid al-Fitr. We will dine family-style at Good Golly's long table as befits the casual communal atmosphere of the holiday.
This event is a special opportunity to taste the exotic flavors of these faraway lands which are rarely represented in East Tennessee. Chef Becha welcomes the occasion to share his native cuisine with the people of his new hometown, so come experience the famous hospitality of Algeria!
The menu of the evening will consist of appetizers, main courses, and desserts along with a unique cocktail and traditional mint tea. Vegetarians are welcome! *BYOW*
Hosted by the Becha family, Good Golly Tamale, and FOLK.
Reserve your tickets below, as space is limited.
sold out
~ Menu ~
Starters
Algerian Chorba - Vegetable soup with cracked wheat
Moroccan Salad - Cucumber, tomato, and olive with lemon olive oil dressing
Tunisian Brik - Fried filo pastry filled with potato, olives, and herbs
Algerian Dersa - Eggplant and pepper salsa with home-baked semolina bread
Main Course
Algerian Steamed Couscous with
Spiced Lamb, local and free-range,
Tajine-style Vegetables in sauce
Dessert
Knafeh - Shredded filo pastry with pistachios, almonds, and honey
Seasonal Fruit Salad - Watermelon, grapes, and herbs
Beverages
Summertime Cocktail - Cucumber-mint infused vodka with Moroccan spiced syrup and lemon
Moroccan Mint Tea - Gunpowder green tea with fresh mint and sugar
+
BYOW
The dinner party is:
Sunday, June 25th. Doors open at 8PM.
The venue is:
Good Golly Tamale, 112 S Central St, Knoxville, TN 37902
Parking is available close by at:
SP+ Parking @ 130 South Central Street
& free parking in the Old City Public Parking Lots behind the venue.
Please bring your receipts to Good Golly Tamale on the night of the event.